VENROY Gift Club is an edit of likeminded brands. An interplay of unique products across art, home and fashion, the marketplace is designed to bring together eclectic, hard-to-find gems, under a uniform visual identity. As if sourced from foreign marketplaces, the merchandise in VGC is all unified in the way that they speak to a sun-seeking, leisure way of life.
An eclectic convergence of international and Australian labels, each brand is selected for their original and expressive point of view. The concept is to inspire and ignite excitement through a carefully selected trove of gems and treasures sourced across the globe. The edit, found in each of our VENROY stores, is profoundly unique and luxe. Gift Club speaks to a customer who has a rigorous eye for detail, whilst appreciating an authentic view in design.
Welcome to the first ever, VENROY Gift Club.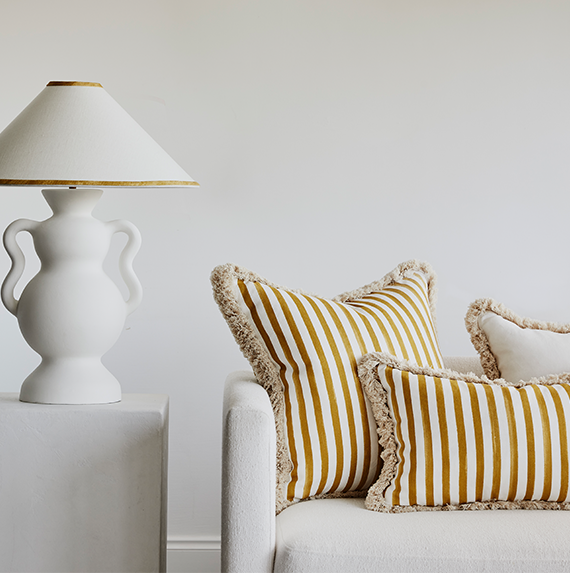 Lucy Montgomery
Lucy Montgomery is a leading Sydney-based stylist, designer and the interior design editor of Belle magazine. Lucy Montgomery's first Collection has been inspired by travels, sculptural forms of Mediterranean architecture and earthenware, as well as European artists including Alberto Giacometti.
Lucy Montgomery's striped cushions channel the Collection's Mediterranean influence. The range uses a signature fabric which has been custom designed with bespoke painted stripe and printed on premium Belgian linen (245gsm). This luxurious and durable fabric is made from the finest linen yarns and ages beautifully. Each cushion includes a premium feather-down insert and is handmade in Australia.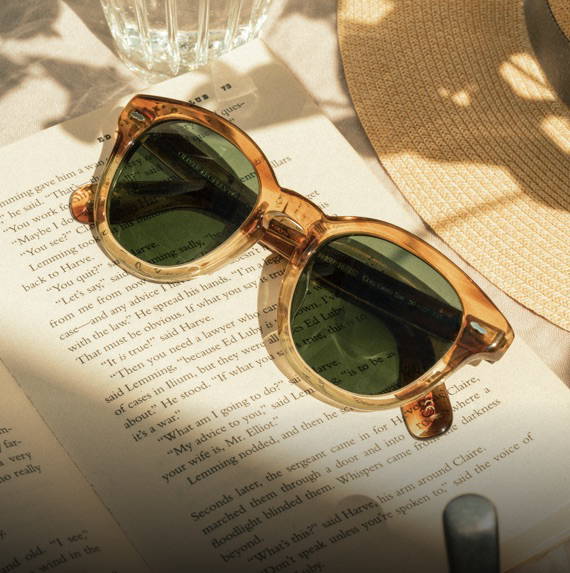 Oliver Peoples
A heritage brand born in the heart of West Hollywood, on Sunset Boulevard, Oliver Peoples was founded in 1987 with the opening of its first boutique. The unique culture of Los Angeles – elements of fashion, film, art, music – continues to inspire the vibe of the brand.
The first Oliver Peoples designs were inspired by an estate collection of vintage American-made eyewear purchased by the founders in the late 1980's. The vintage aesthetic that inspired the first collections remains at the heart of the brand. Each Oliver Peoples frame is hand crafted with careful attention to detail, state of the art machinery and the ineffable human touch, sculpting and perfecting the materials to achieve a balanced and refined final product.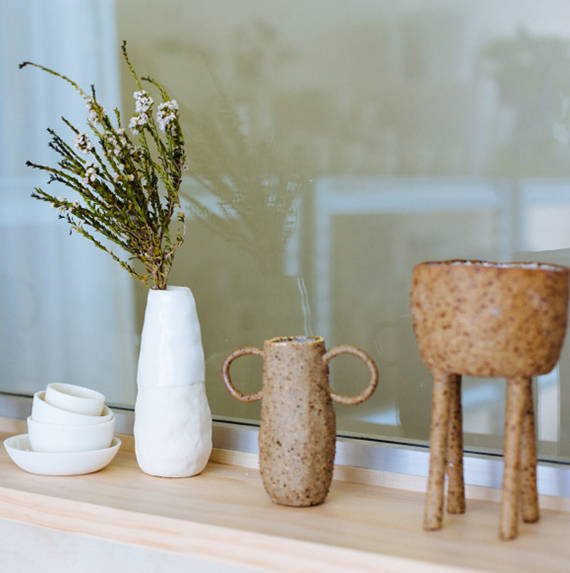 Tara Burke
Tara Burke is a Sydney-based ceramicist. Her tactile vessels are quirky and distinctive. The materials and textures in these pieces reflect Tara's love of the imperfect.
Ceramics are delightful, Tara says. "I love the intersection of beauty and functionality — the way ceramics allow people to incorporate beautiful handmade objects into their daily routines — whether it be a morning coffee in a handmade cup, afternoon slice on a beautiful plate, or a little vase to pop a flower from the garden into." Burke's style is earthy and organic and her style beautifully fuses art with function.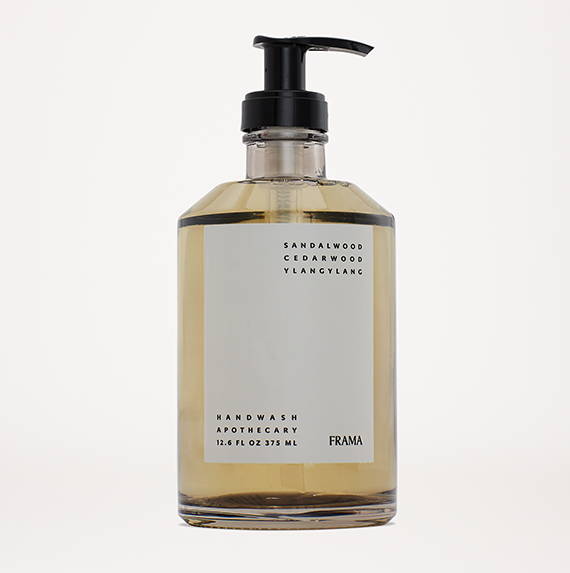 Frama

Frama is a multi-disciplinary design brand that creates lifestyle objects that inspire the senses and encourage mindful living. Each product in the St. Pauls Apothecary Collection is developed in Copenhagen and created with natural, hand-picked ingredients. The collection is crafted with essential oils that offer a pure and refreshing, scent, that helps restore balance for the skin and the senses.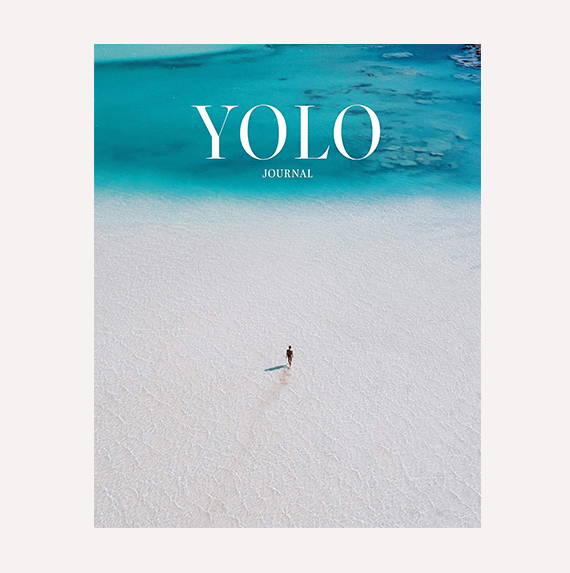 YOLO Journal
After an illustrious career in magazine publishing in New York, culminating with her tenure as creative director of Condé Nast Traveler, Yolana Edwards launched her very own personal dream project: a meticulously curated quarterly travel magazine bursting with gorgeous photography, insightful storytelling and personal travel tips. An acronym for "You Only Live Once", as well as a riff on her first name, YOLO is all about sharing experiences and inspirations, as well as discovering new places, with the latest issue exploring Greece's off the beaten path destinations.
After noticing that often times in the industry, the best travel advice did not in fact come from travel writers at all, Edwards started her dream publication which is a curation of photographs and words from people who travel a lot, and have great taste.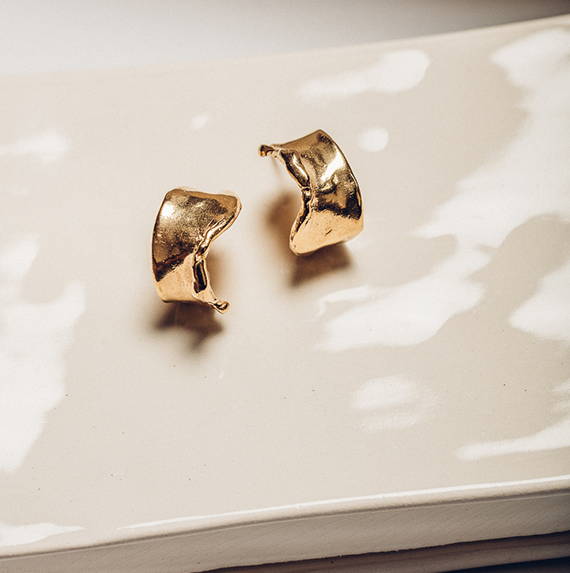 Released From Love
Released from Love is for wearers of classic everyday styles with a soft statement edge. Known for aesthetic contradictions (perfect meets imperfect), quality (handmade using precious metals), ethics (Australian made by artisans using recycled metals), & practicality (lightweight), the label straddles the line between traditional & contemporary jewellery. RFL was Founded in 2019, by local Paddington couple Hannah Roche and LD Malone on their one year marriage anniversary. Both Hannah & LD spent a year learning fine jewellery at Australia's oldest jewellery institution so they could make one another's wedding rings before developing the label.
The brand produces high quality handmade statement pieces that are constructed to last centuries, not seasons.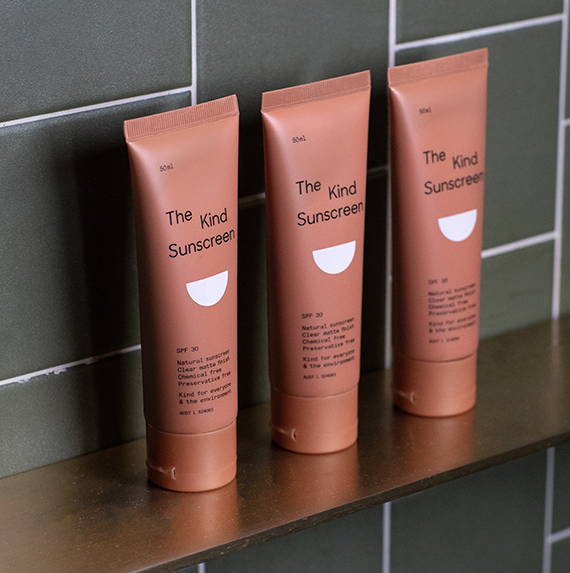 The Kind Sunscreen
The Kind Sunscreen invites you to kill the rays with kindness.
You can save our coral reefs, and your skin with mineral-based sunscreen. The all-natural zinc formula creates a moisture-locking barrier to reflect rays and help prevent sun damage. Made with just 9 sustainable ingredients, The Kind Sunscreen is a clean, hard-working addition to any skincare routine.
Kind for everyone — even babies, breastfeeding mums and those with sensitive skin.
Kind to the environment — Everything we put on our skin ends up in our oceans- so the products we use directly impact our coral reefs & marine life. The Kind is chemical free to avoid bleaching of our coral reefs and damaging our underwater ecosystems.
The Kind Sunscreen is broad spectrum, SPF 30, vegan friendly and made right here in Australia. It provides protection against both UVA & UVB rays.
Your go-anywhere, pocket sun protection.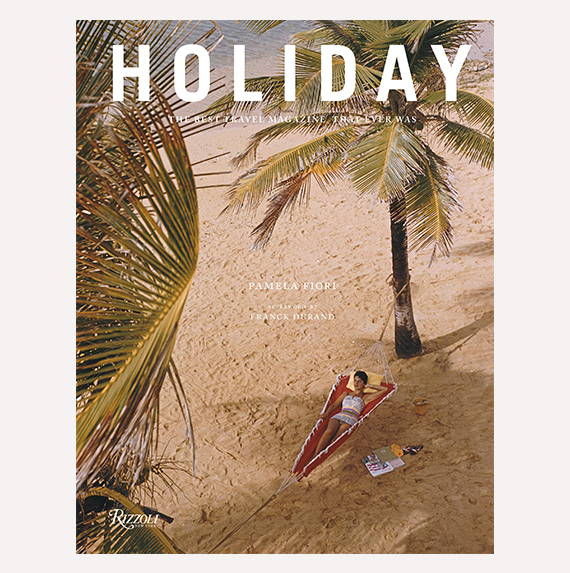 Holiday by Pamela Fiore
The first book on magazine sensation Holiday, which between 1946 and 1977 was one of the most exciting publications in the world. Renowned for its bold layouts, literary credibility, and ambitious choice of photographers and artists, Holiday portrayed the romance of travel like no other periodical.
At Holiday magazine's peak, urbane editor, Ted Patrick, and visionary art director, Frank Zachary, exposed readers to the magazine's renowned roster of talent. Jack Kerouac, Ernest Hemingway, Graham Greene, Joan Didion, Truman Capote, Colette, and E. B. White, Henri Cartier-Bresson, Slim Aarons, Al Hirschfeld and Ludwig Bemelmans all contributed to its show stopping pages.

Pamela Fiori writes about the magazine's history, giving it context during the era of the jet age, world turbulence, and the rise of Madison Avenue advertising.
Holiday was a vibrant original, inspiring travel magazine that left glorious photography and art as well as thought-provoking journalism in its wake.
Apartmento Magazine
Apartamento is widely recognised as today's most influential, inspiring, and honest interiors magazine. International, well designed, simply written, and tastefully curated since 2008, it is an indispensable resource for individuals who are passionate about the way they live. The publication is published biannually from its headquarters in Barcelona. It also has offices in New York, Milan and Berlin.
Sophie Lou Jacobsen
Sophie Lou Jacobsen is a product designer whose work focuses on enhancing the enjoyment of everyday objects. Using design as a tool for analyzing modern rituals, she aims to alter perspectives and ultimately mood through her work. After having spent the first 10 years of design trajectory between London and Paris, Sophie is now based in New York City, and designs objects, graphics, and spaces. In August 2019, she launched her first collection of homeware goods.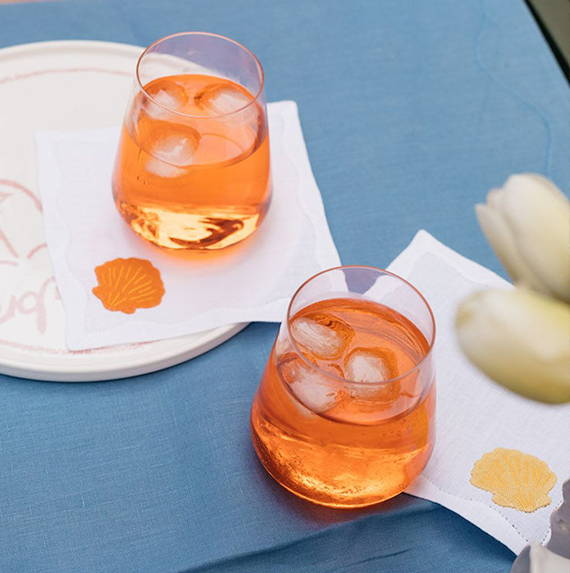 Elizabeth Lake Napkins
Sourced from mills in Belgium, Italy and Ireland, then slowly and lovingly hand-stitched by artisans on the tiny Portugese island of Madeira, Elizbaeth Lake linen napkins honour centuries old techniques while speaking to the modern host.
EL was launched in 2020 to inspire celebration at home. The brand champions traditional methods of appliqué and hand embroidery with the hopes to sustain these ageing crafts for years to come. She believes in buying what you love and buying what's built to last. Linen has long been valued as a sustainable option that spans generations.
Use regularly, celebrate often and pass down the good stuff.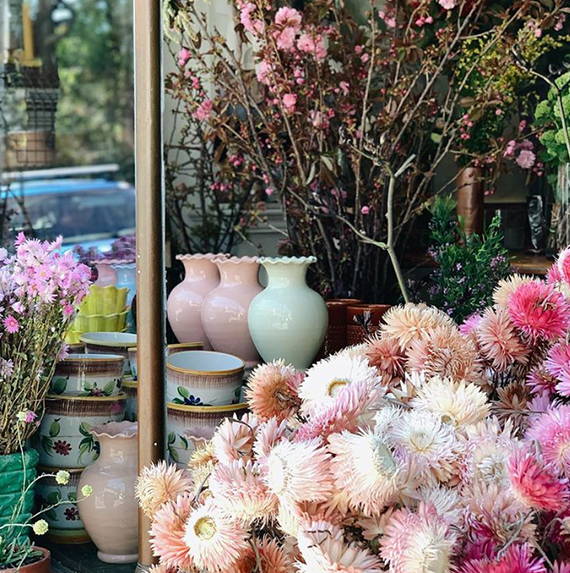 Bess Paddington (Available James St Only)
BESS Paddington is our local florist, filled with Australian native wildflowers lovingly grown and picked by Bess' father from his farm in Passchendaele, nestled a top Mangrove Mountain on the NSW Central Coast. Our Gift Club will be hosting a curation of her dried flower bunches, wrapped in custom VGC Paper.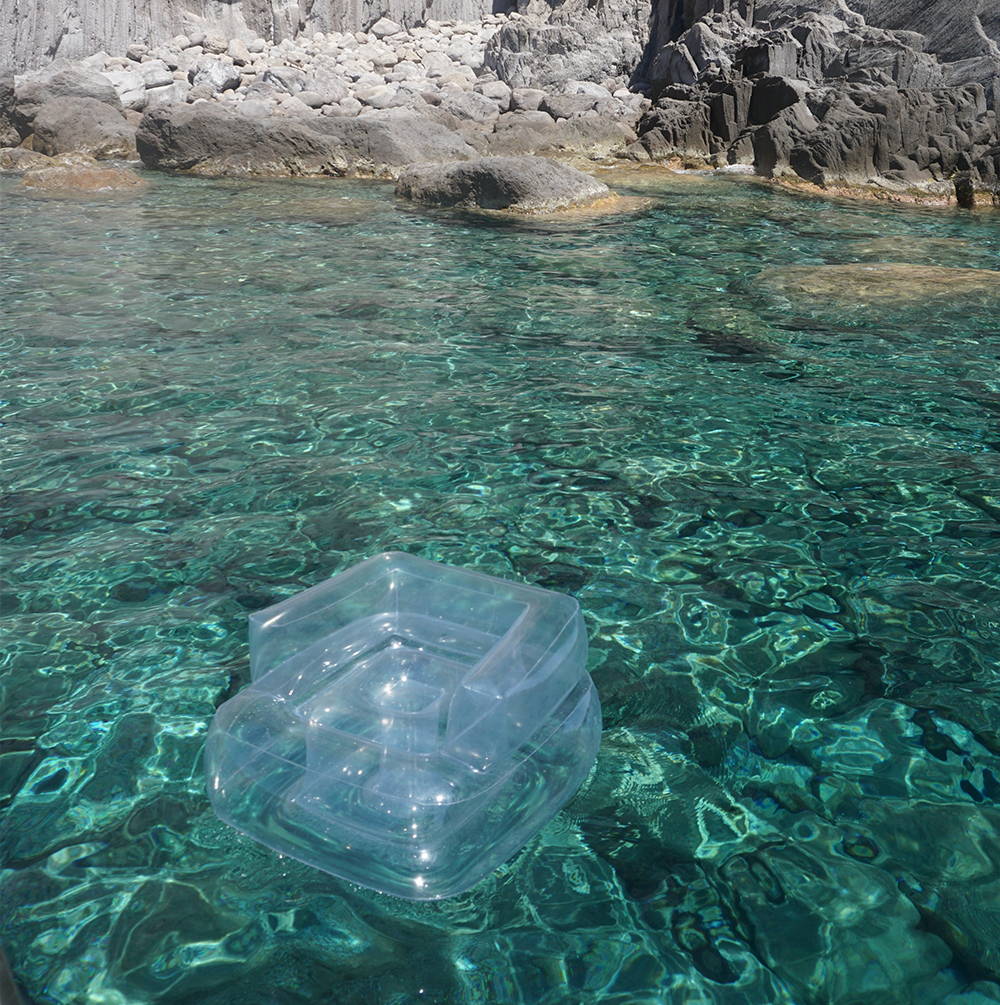 Villa 26
VILLA26 was founded on the joys of aquatic leisure, making transparent-only PVC poolside floats that encourage lounging, conversation and reflection.
The name is a portmanteau of two sources of great inspiration. Villa Dorane in Côte d'Azur; the world's most legendary pool parties of the past sixty years happened here in the home of famed photographer Johnny Pigozzi. And, across the Atlantic, 26 is the number of socialite Babe Paley's cottage on Round Hill, Jamaica – another poolside hotspot.
VILLA26 reimagines the social scene of a bygone era, set by the pool. Adding a touch of modern luxury, our floats invite guests to stop for a moment, observe their surroundings and drift...
Forget sink or swim. Why don't we just float for a while?